Albums:
Beware of the fish (CD Album, Dig) "OUT_NOW_" on Blue Hour Sounds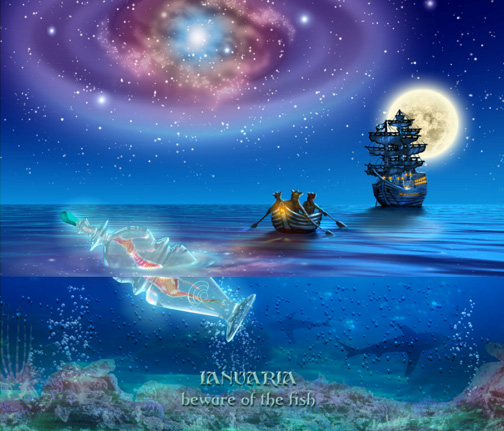 Tracklist:
01Intro
02Sternplattler
03Tintifax on Acid
04Trip Drop
05Asavari
06Kabum
07Vacuum Tango
08Shadow of the Black Jaguar
09Downfish Syndrom
10Native (2002)
11My Little Dream
ENJOY !!!
Compilations:
V.A. Temple of one (Glowing Flame Records 2009) Tracks: Arahat, Elements, Liquid Modulation
V.A. The Garden of Delights (Blue Hour Sounds 2010) Track: Fabrik of Space
V.A. Kazem (Syncronize Records 2010) Track: Mosquito Ride
V.A. Mystagogue (Skygravity Records 2011) Track: Welcome on Sirius
V.A. Twisted Vision III (Hadra Records) Track:Indigo Dance (coming soon)
V.A. The Persistence of Memory (Blue Hour Sounds) Track:Post 100 Huxflux (Ianuaria Remix)
V.A. Back to Pirates (World People Rec.) Track:Neurokikkoz vs Dissociactive
V.A. Spirit Voices (Sangoma Rec.)Â  Track : The Theory of Elements


EPs
IANUARIA - Orange EP (Blue Hour Sounds 2011) Tracks: Knoff Hoff, Pandora Jungle.